HEGERLS drive in racking
Drive-in racking is also called corridor-type racking, composite structure, specialized high-intensity drive-in brackets, high-strength drive-in beam, frames are connected to top beams by bolts & nuts.
The depth of the single side drive-in racking which is against the wall should not be more than 6 pallet locations, and that of double side drive-in should be less than 12 pallet positions so as to ensure the loading efficiency of forklifts and stability of racking.
It is best to make drive-in lower than H11000mm because of its not so good stability which is the weakest compared with other racking system. The drive-in racking should be equipped with back, top cross beams, etc. to stabilize the racks.
This type of racking is densely arrayed, making full use of storage space; both "first in first out" and "first in last out" are available, suitable for storing few types of goods with large quantity. Widely used in milk, drink industry, and also be welcome by cold storage.
Features & Benefits
◆ High density racking storage system;
◆ Goods access model: first-in-last out and first-in-first-out optional;
◆ Two times pallet storage positions of pallet racks;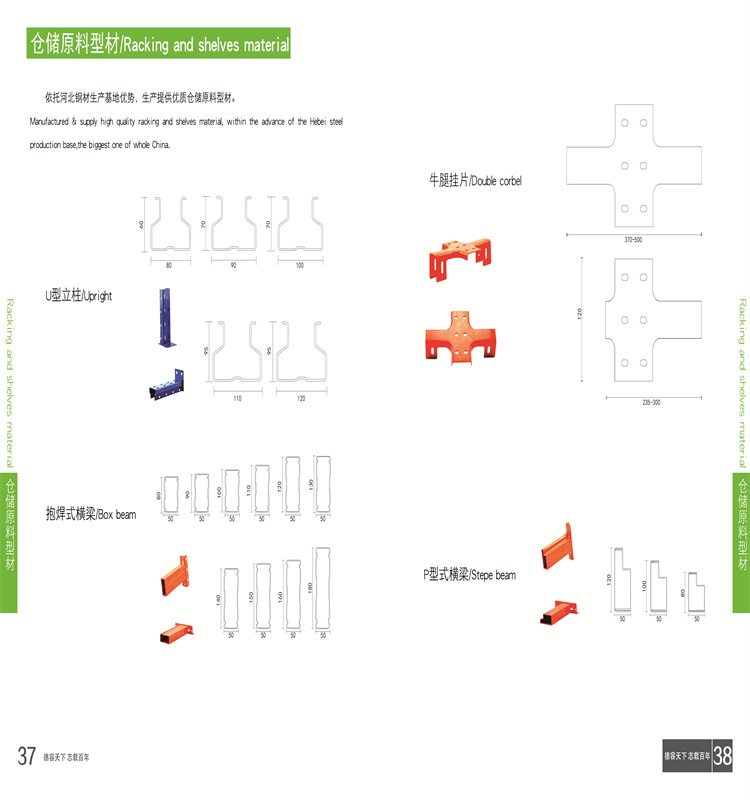 HEGERLS drive in racking
◆ Use high durable strength steel as the raw material;
◆ Both RAL color code/Galvanized available;
◆ Height adjusted by 50mm/75mm pitch;
◆ Rigid beam connectors;
◆ Adopt automatic welding production process;
◆ Equip with high grade bolts & nuts;
◆ free 3D picture design.
We have passed SGS, BV.TUV. ISO Certificate